O Layout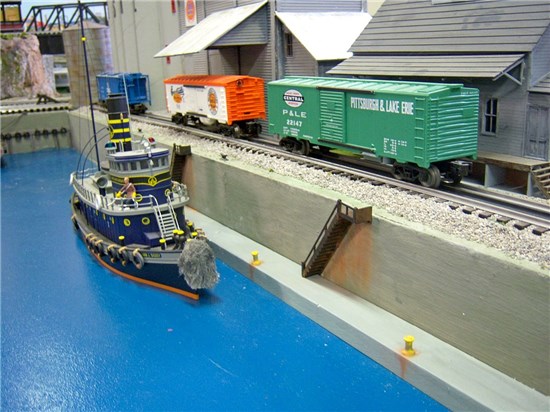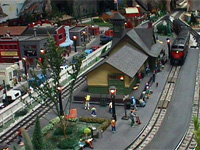 The GSME currently operates two O scale layouts utilizing three-rail trackage. The older and smaller of the two was built under the guidance of Mr. Max Stell in the early 1980's. This layout was featured in O-scale magazine along with several other modeling articles written by Max. It provides two-train operation along with a fully lighted village.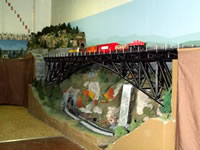 The newest O scale pike started as a club project in 1997. The layout features a 400 scale foot arch bridge constructed by club member Jim Richley. The bridge spans one of the main scenery features of the layout: a valley where scenery extends to floor level. Also included on the layout are a harbor, engine facility, and town. Addition of details continues on the layout with over 80% of the work completed.
The layout is controlled from a full-size operator's tower patterned after an actual railroad structure. Many of the backdrops seen on the club layouts were hand painted by club member Mr. Marion Rowinski.